The spiral welded pipe unit
is a steel pipe formed by rolling a low carbon structural steel or a low alloy structural steel steel strip into a tube blank by a molding machine at a certain forming angle, and then welding the spiral pipe joint by a submerged arc welding machine. The advantage is that a large diameter steel pipe can be produced with a narrow strip.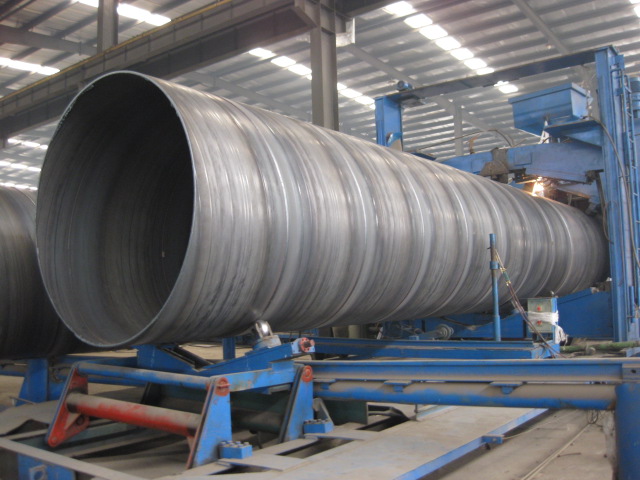 The application of spiral welded pipe unit
The spiral welded pipe line could meet many differents requirements of different business in domestic and abroad which can produce the low-pressure transporting pipe,gas-pipeline and structural pipe.For liquid transportation: water supply, drainage ; for gas transportation: gas, steam, liquefied petroleum gas; for structural use: pile pipe, bridge, dock, road, building structure, etc.
Our company's spiral welded pipe unit product specifications :

Pipe diameter φ90 ~φ3500mm, wall thickness: 1~25mm material: Q235~X80
Spiral welded pipe unit process
Coil car → uncoiler → leveling → shearing & butt welding → miller → main drive → pre-bending → guide board→ forming → inside welding → outsidel welding →facing & beveling → hydrostatic testing → finished product collection
GEIT GROUP
Tel:+86 0317-5670259
Whatsapp:
+8618733770188
Fax:+86 0317-5670260
Email:
Web@Geitgroup.com
Address:Room711,Culture building, Beijing Road, Yunhe District, Cangzhou City, Hebei,China
Leave Message
Please feel free to give your inquiry in the form below.We will reply you within 24 hours