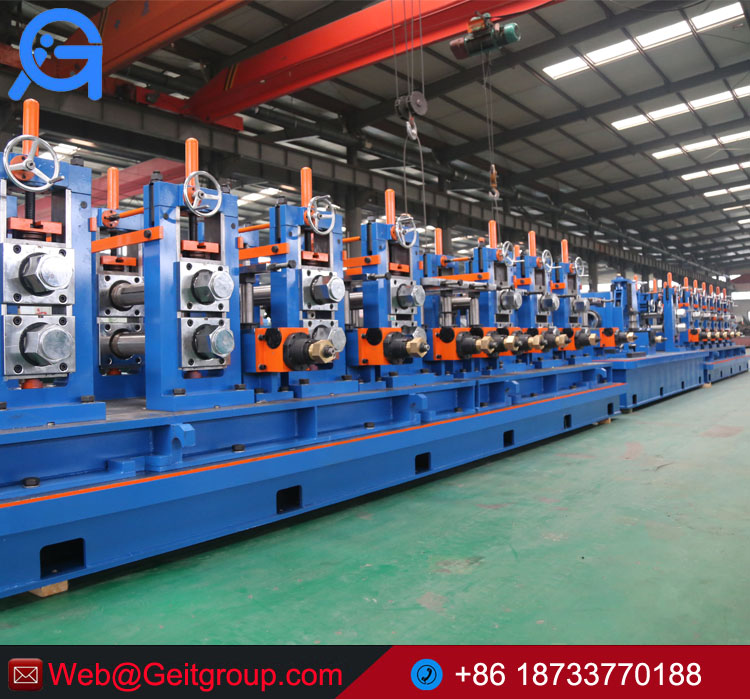 The
high-frequency straight seam welded pipe mill
feeds a certain size of steel strip into the unit, and the steel strip is crimped into a tube blank by a roll, and then the edge of the strip is instantaneously heated to the welding temperature by the high-frequency proximity effect and the skin effect, and the welding roller is finished under the force of the squeezing roller, and then cooled by water, sizing and straightening to become the steel pipe of the required specifications.
The single machine of the production line is based on the absorption of similar equipment at home and abroad, combined with China's national conditions, innovative design, operation and maintenance are convenient and simple. The unit has high processing quality and assembly precision, and it can produce high-precision electric welded steel pipe with reasonable roll hole type.
Now, do you have a deep understand of the ERW pipe mill? If you have any needs of the ERW pipe mill, you can contact with us!

Leave Message
Please feel free to give your inquiry in the form below.We will reply you within 24 hours