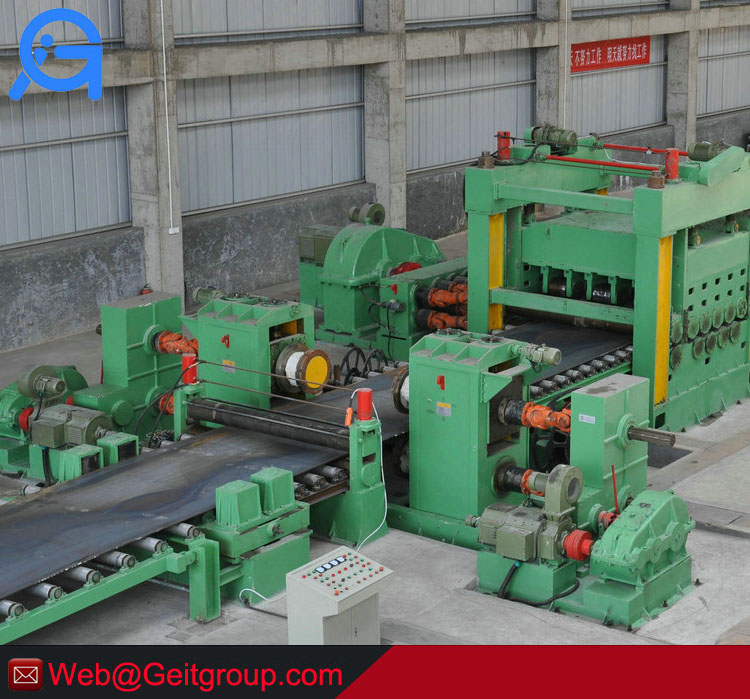 Heavy gauge cut to length lines
A coil cut-length line creates flat metal sheets. Flat metal sheets don't come from the mill as flat metal sheets – they come as coils of metal which look something like giant paper towel rolls. A coil cut-to-length line uncoils metal rolls, levels them, cuts them to your specifications, and then stacks them. Coil cut-to-length lines produce flat sheets of metal cut to a precise measurement.
Heavy gauge cut-to-length lines are the heaviest duty metal coil processing machines available. Metal coils or rolls are produced by metal mills. Without heavy gauge cut-to-length lines, these metal rolls are unusable for most purposes. Heavy gauge cut-to-length lines process these rolls into flat metal sheets at specific measurements of your choice and stack them for your convenience.
Heavy gauge cut-to-length lines from GEIT come with a high power, high-speed shear, five roll flatteners, twin inline levelers, dual uncoilers, a three-function sheet stacker, and two quick-change slitters.
How does coil cut-to-length line work?
Coil cut-to-length lines work by taking metal coils or rolls from a metal mill and turning them into flat metal sheets of your specifications. Metal coils or rolls resemble giant paper towels. These rolls are fed into the coil cut-to-length line which unspools, flattens, cuts, and then stacks them as flat metal sheets. Coil cut-to-length lines are an effective tool for producing sheet metal for your business.


What is the process of cutting the coil to specific length (cut-to-length)?
Gripper feeds are responsible for cutting coils to specific lengths. There are no perfect pieces produced by metal slitting lines, whether they're cut-to-length operations or full coil operations. All products will have some degree of deformation.
To minimize this deformation, grip feed measuring systems (sometimes referred to as hitch or side feed systems) are standard in cut-to-length machines. Mechanical grippers deliver "sheet geometry" to the cut-to-length line machine which then uses this information to make high-accuracy cuts.
GEIT offers cut to length machines complete with gripper feeds. Aside from assuring accurately produced cut-to-length metal sheets, GEIT grippers also prevent damage to the presses and shears. GEIT grip feed systems are able to achieve 250 FPM+ at high cutting accuracy.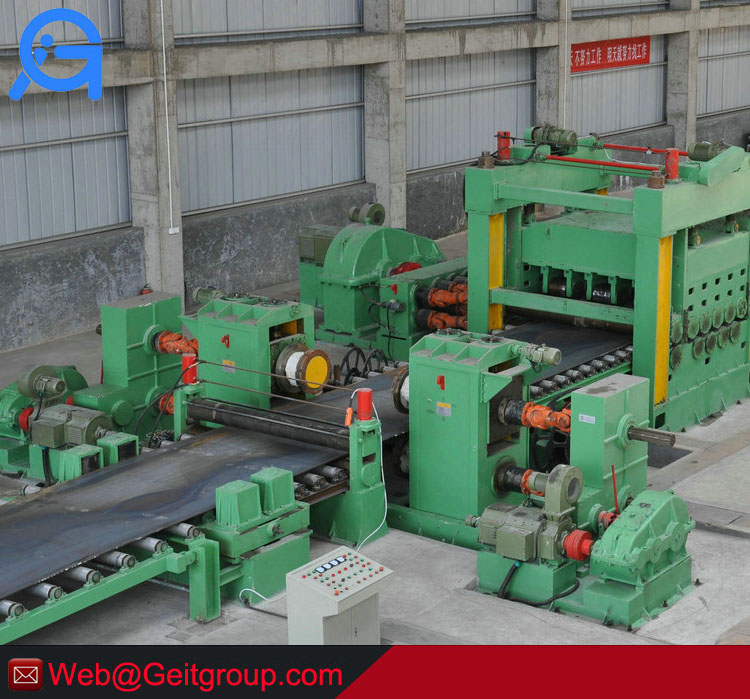 Various kinds of materials can be machined from soft ones such as aluminium and alloys, to hot and cold-rolled materials, and carbon and stainless steel, and on to high-strength and lamination steel.
The experience acquired in over 20 years of activity makes GEIT a solid reference point today in the sector for the machining of delicate materials such as prepainted ones and stainless steel that require particular attention during the entire machining process, especially as regards levelling for which 4H and 6H levellers are used.
GEIT lines have a modular design and are intended to work with different types of materials.
Please note that it is highly recommended to carefully clean the line before changing into a different type of material in order to ensure maximum efficiency and avoid any marks or blemishes on the end product.
1. greater productivity, thanks to functionality designed for transforming the tonnes of material in the high-quality finished material warehouses. A cutting-edge electrical system which is the key for increasing total performance and automating the functions that were traditionally carried out by the operator only.
2. greater flexibility, necessary for machining a vast range of materials. Thanks to modular design too, the line can further increase your business through the addition of electronic and mechanical updates that are capable of transforming it into a new plant for working different coil sizes and types of material.
3. the reliability of GEIT products is known and constitutes a real jewel in our crown. The machines and machining lines have been designed with the utmost care to strength and resistance over time. The reliability and low maintenance requirements, along with the use of standard market components, permit an appreciable reduction of operating costs and optimum productivity. In the case of scheduled maintenance operations or the replacement of worn parts, GEIT design makes it possible to reduce dead times thanks to construction in modular groups that are fast and simple to replace.
The cut-to-length line is composed of:
coil selection and loading, strap cutting and coil infeed
specifically:
– coil Car
– uncoiler
– motorized snubber roll
– self aligning sliding base
– infeed peeler table
coil head facing and scrap rejection, leveling, measuring and cutting specifically:
– straightener and/or leveller
– centring unit for squaring
– roll feed and electronic control
– cutting unit (guillotine, rotary, flying shear)
packing, sorting and binding, packaging and labelling
specifically:
– evacuator belt
– automatic stacker
– roller table
Various solutions are used on the basis of specific machining needs in order to meet the clientele's needs.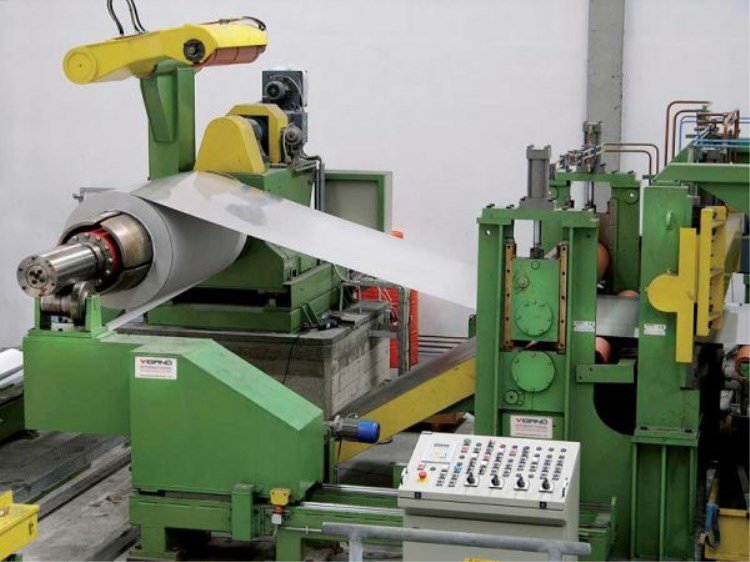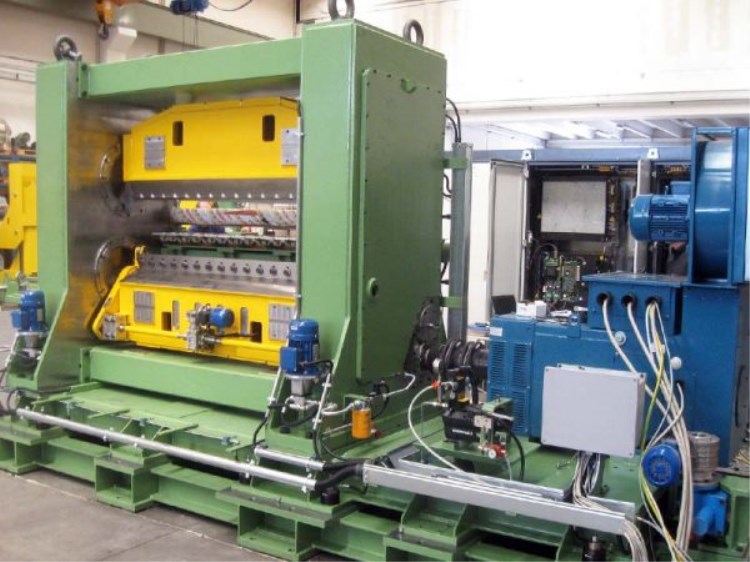 Depending on the characteristics of the materials to be processed, each line may differ in terms of: application of personalised know-how- level of automation; final quality of the surface; thickness of the material. The application of a plastic film or paper to protect the surface, brushing, edge trimming, scrap cutting and/or winding are examples of additional functions the Cut to length lines can be equipped with.
Leave Message
Please feel free to give your inquiry in the form below.We will reply you within 24 hours