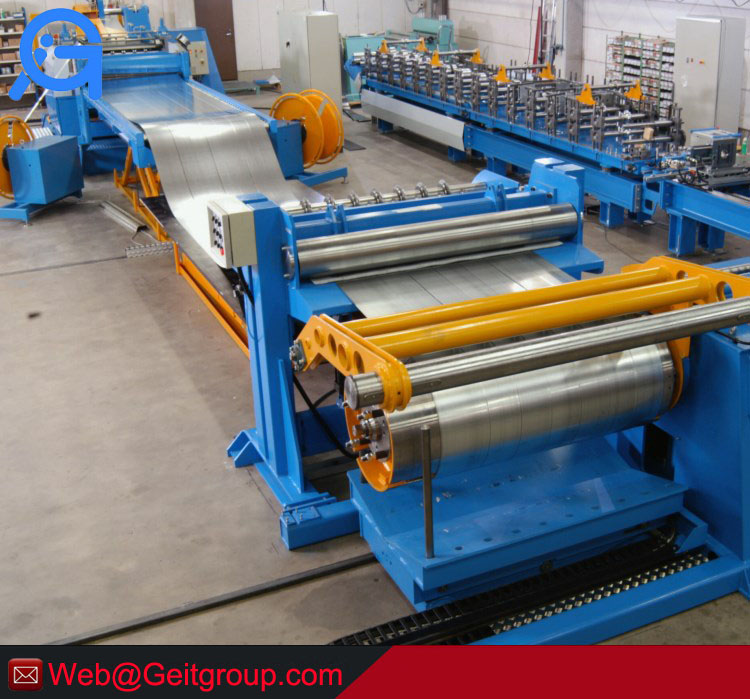 Our High Speed Cut-To-Length machine produces sheets to exact sizes and dimensional tolerances that no one else can match. Absolute accuracy is what you can expect. We can custom design your products based upon your exact specifications. Cincinnati Steel provides the flexibility that you deserv

We design efficient and reliable strip cutting systems to meet your requirements. Slitting and cut-to-length lines are also available with edge trimming, punching or stamping.
The range of leveling lines and cut to length lines includes the following:
1. Cut-to-length lines: stop-start type, lines with roll feed, with flying shear, rotary shear, and also with swing shears for producing trapezoid shaped blanks;
2. Multi blanking lines, on which the coil is initially slit in the length direction before the divided material is cut to length. It is a method that can offer economic advantages for high volume production;
3. Blanking lines, employed in the automotive field for the production of car body and chassis blanks.
Stop-Go CTL (Tight line mode)
Stop-Go Lines are less expensive than continuous CTL's. The strip is fed through the line quickly and then deaccelerated and comes to a complete stop. The stationary shear fires and a sheet or blank is produced to a predetermined length. Tight-line configurations can be a good choice if the footprint inside your plant is limited, because they usually are shorter than free-loop designs. The foundation costs are lower because a looping pit isn't required, and the thickness capacity of tight-line machines is virtually unlimited, making them ideal for heavy-gauge applications. Tight-line machines with stationary shears have the lowest cost of any cut-to-length line, but have the lowest productivity as well. In addition, tight-line machines may damage thinner materials because visible roll marks can appear where material stops in the leveler. A flying shear can be installed to increase production especially in the case of heavy gauge. The ASP flying shear must be synchronized perfectly with the speed and location of the moving strip. Synchronization can be achieved, but the cost is usually substantial,
Continuous CTL (Free loop mode)
In this variant of a CTL, the strip is fed out of the master coil and through the flattener and or leveler. The strip is now fed at a constant rate into a looping pit of a desired depth according to the thickness and speed of cutting to length. At the other end of the loop, a separate servo feeder measures and feeds the material to the shear. The shear can be stationary or flying type. The continuous CTL is preferred when lighter gauges are cut to length generally less than .125" thick.
Trapezoidal CTL
In this configuration, the shear cuts on an angle from 90 degrees perpendicular to the strip to 30 degrees tangent. These sheets or blanks are used primarily in the automotive and taper pole industries. The original patent for a tapered pole cut to length line is held by our founder Ford B. Cauffiel.
Cut-to-length lines are used for the following materials:
– Hot or cold rolled steel
– Galvanized steel
– Pre-painted steel
– High tensile steel
– Stainless steel
– Aluminum
– Zinc
– Copper
– Alloys
In this particular typology of lines is very important understand the material characteristics in work and the customer's individual needs. Euroslitter can answer to any customer's individual needs thanks to the continuous investing in research, training and technology. Many experience and ductility of our technical department complete our winning proposal, as:
Levelling machine fourth and sixth type (for thickness from 0,2 up to 25,0 mm)
Rotary shear (for thickness up to 8,0 mm)
Tilting rotary shear for trapezium and rectangles (for thickness up to 3,0 mm, width up to 2100 mm)
Flying shear (for thickness from 6,0 up to 25,0 mm)
Mechanic and magnetic stacker with single or double box for steel
Vacuum stacker for aluminium and stainless steel
THE FUNCTIONING AND OPERATION OF THE LINE RUNS AS FOLLOWS:
Unwinding of sheet metal from one of the horizontal decoiler, with a capacity of 5 tons
Straightening of sheet metal on the triple straightening device
Precise measuring and unwinding of sheet metal
Cutting to length of sheet metal by the use of powerful electric scissors
The cut sheets fall into the prepared container or is carried away by a conveyor belt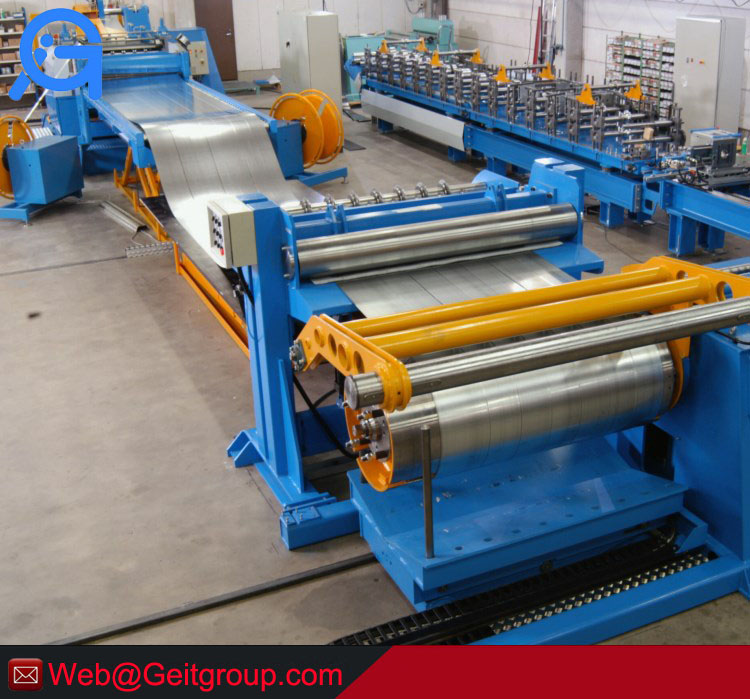 We manufacture cut to length lines for:
Wall thickness from 0.20 mm up to 25 mm
Coil width from 20 mm up to 2.500 mm,
Material hardness up to 1.000 Mpa.
Line speed up to 100 m/min.
Uncoiler from 2 ton up to 50 ton,
Levelers from 11 up to 25 working rolls and from Φ42 mm up to Φ180 mm,
High precision levelers, full adjustable with bridge inclination, adjustable backup rolls),
Levelers with quick change working rolls system ( cassette system ),
Up to 3 synchronized (tandem system) levelers and 1 pre-leveler,
Multilanguage graphic touch screen,
Teleservice diagnosis
24/7 service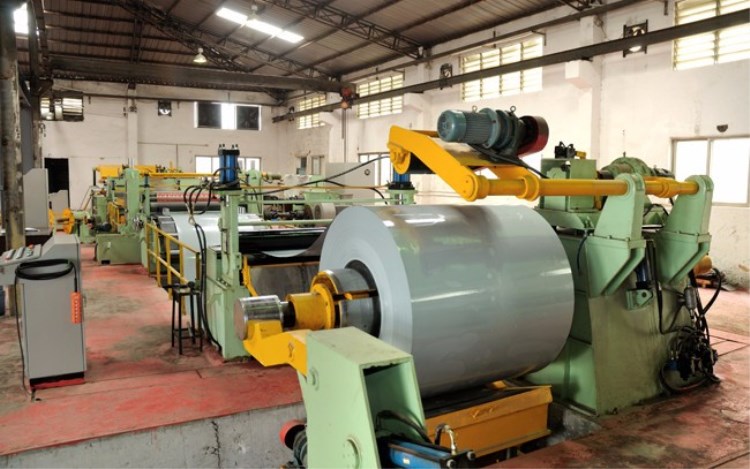 Leave Message
Please feel free to give your inquiry in the form below.We will reply you within 24 hours