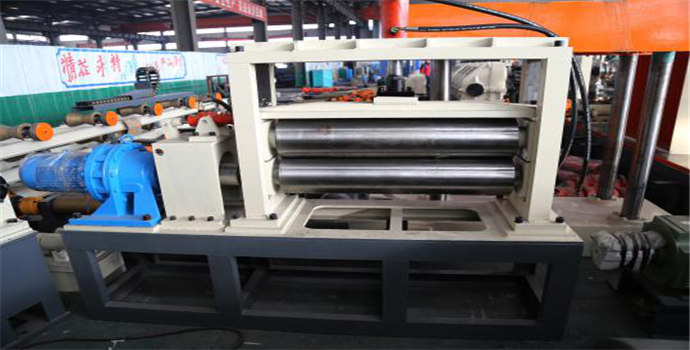 The
leveling machine
is used to produce steel pipe products. After the steel pipe is unwound, the steel strips that want to be curved are leveled using a leveling machine! There are three kinds of strip leveling machines used in the production line of
welded pipe equipment
: five-roller, seven-roller and nine-roller.
The five-roller or seven-roller leveler is normally used in the production line of small and medium-sized welded pipe equipment. Some
welded pipe production lines
using thin steel strip can transport the steel strip quickly to the
loop
storage without the setting of a leveling machine. Of course, the repeated elastic plastic strip leveling machine is all roller type, and the strip is flattened by bending between the two rows of rollers of the roller leveler, and the more the number of repeated bending cycles, the leveling process is The smoother the progress, the higher the quality of the leveling.
Leave Message
Please feel free to give your inquiry in the form below.We will reply you within 24 hours