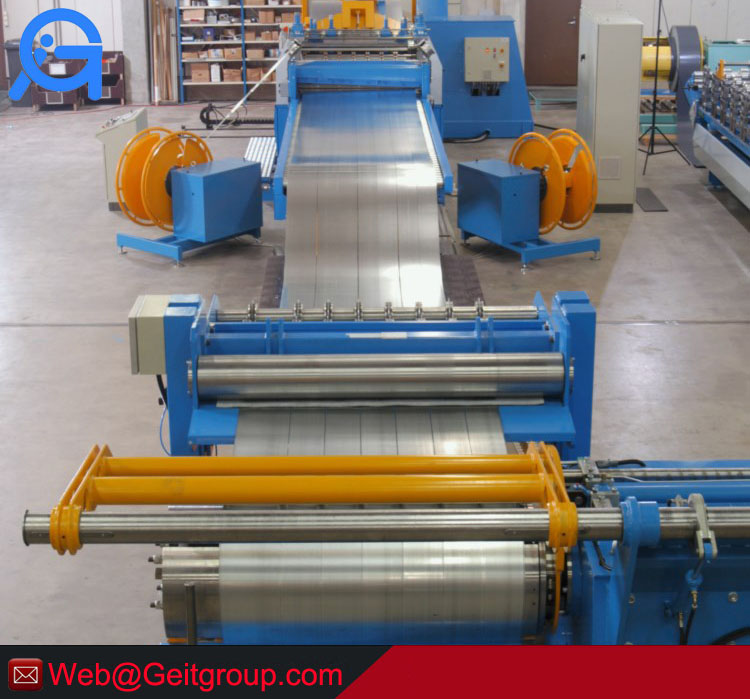 Aluminium and steel coil slitting lines
Our slitting lines are designed to ensure the highest standards of quality and productivity while processing different materials – such as stainless steel, carbon steel (hot rolled and cold rolled), pre-painted steel and galvanized, aluminium, copper and brass
Aluminium and steel coil slitting lines
Our slitting lines are designed to ensure the highest standards of quality and productivity while processing different materials – such as stainless steel, carbon steel (hot rolled and cold rolled), pre-painted steel and galvanized, aluminium, copper and brass – from the lowest thickness (0,3 mm) up to the highest ones (16 – 20 mm). Besides the cut, special attention is also dedicated to the strips tensioning activity, in order to assure the highest quality on the processed material surface and perfect coil rewinding.
Slitting lines work flow:

1. Paper winder. Winding paper in between layers of coils.
2. Coil loading car with decoiler and edge control device. Coil loading and decoiling section and unwinding with strip centring.
3. Decoiler, pinch-roll and coil opening table, end shear and scrap collecting box. Dragging of the head of the coil and cutting the head of the coil to remove defects.
4. Plastic film applicator pinch-roll with plastic film rollstock, circular blade shears with blade changing system, extensible table with scrap conveyor. Plastic film application, replacement of cutting equipment with automatic locking, coil cutting into strips and conveying of swarf scrap into the looping pit.
5. Exit saddle with separator holder and tension press. Separating and braking the strips with tension press at the exit of the looping pit.
6. Deflecting roll and fractionating shear. Strips bridling with deflecting roll, forming undercoils with fractionating shear.
7. Recoiler/fractionating shear and feeding table. Winding reel / fractionating shears and material entry table. Feeding the head of the coil into recoiler gripper, recoiling of the slits strips with or without the separators holder arm.
8. Recoiler and paper cutting carriage. Cutting of paper spool into strips for insertion in between the coils while rewinding.
9. Recoiler and unloading car. Unloading of strips by means of the unloading car.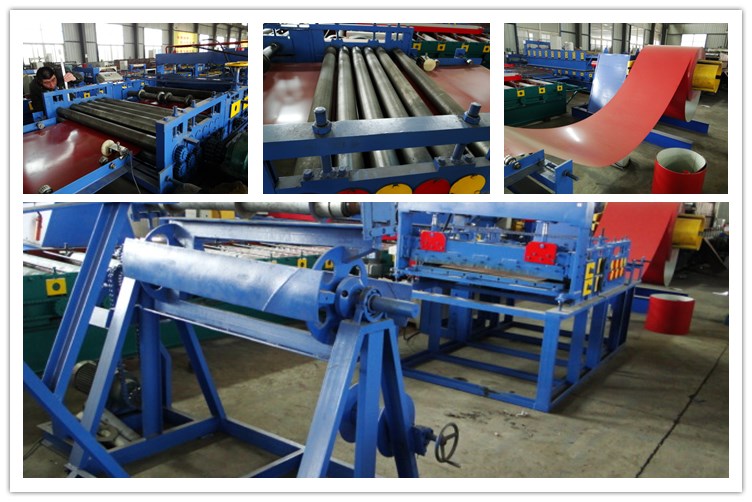 Main benefits of GEIT slitting lines:
1. Safe and ergonomic operation, also for the thickest and hardest strips.
2. High productivity by minimizing down times by means of automatic tools loading, tools changes and exit strapping off-line.
3. High quality of slit edges, thanks to high precision slitter heads and powerful tooling locking systems.
4. Only equipment supplier with own design and construction of robot for tooling loading, cleaning, classification and storage of the tools, with unified performance responsibility.
5. Slit strips braking carriages with specific solutions for each type of material and surface condition: braking rolls (in different configurations), belts bridle, combined systems, vacuum rolls, eddy currents and felts press.
6. High speed pull through slitting solutions, with no loop pit requirement up to three slits.
7. Slit strip separation devices, with automatic shafts exchange systems.
8. Recoiler with different size mandrels, either manually or automatically exchangeable.
9. Off-mandrel strapping of slit coils on turnstile for strips up to 16 mm thick.
10. Circumferential strapping solutions on the exit turnstile, either manual or fully automatic for 40 strips.
11. Automatic sections for slit strips packaging and palletizing.
12. Tooling automatic change systems, by means of external capstan or exchangeable side shifting slitter heads.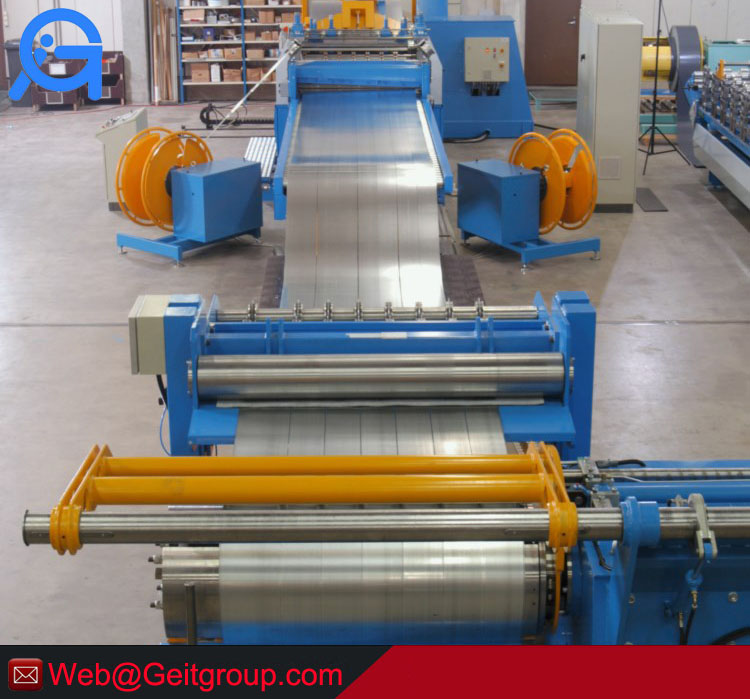 Leave Message
Please feel free to give your inquiry in the form below.We will reply you within 24 hours