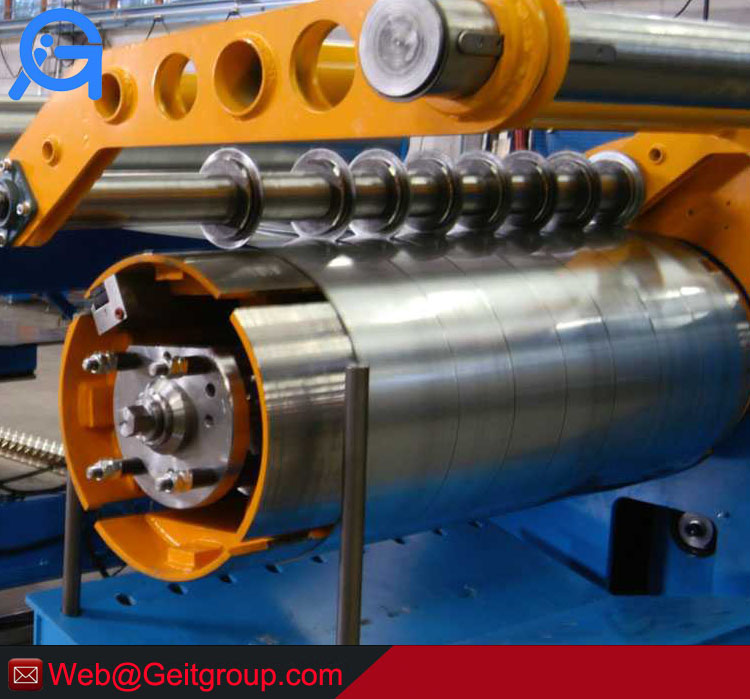 Heavy duty steel slitting line
GEIT Slitting Lines are designed and built to the highest specification for processing a range of ferrous and non-ferrous materials for service centres and mills around the world.
Heavy gauge precision slitting production line is developed by GEIT for some customers to cut max. 8,12,16mm thick, from max.1250mm to 2500mm width of coil .
The machine can do uncoiling,straightening, slitting and recoiling works. The machine consists of coil car, dual-cone uncoiler, coil guide,straightener and gear box , slitting machine and gear box , scrap winder, tension unit, recoiler and asisting support, push-off, hydraulic system, electrical system and so on. The heavy gage series slitting production line can display enterprise powerful capacity.
The whole line is controlled by PLC with computer display.The information of order amount, cutting strips and line speed can be input to the PLC systems. When the need shearing length is reached, the machine can cut automatically.The line speed can be adjusted. This line is highly automatic with precision measuring, efficient production, reliable performance, easy operation and maintenance.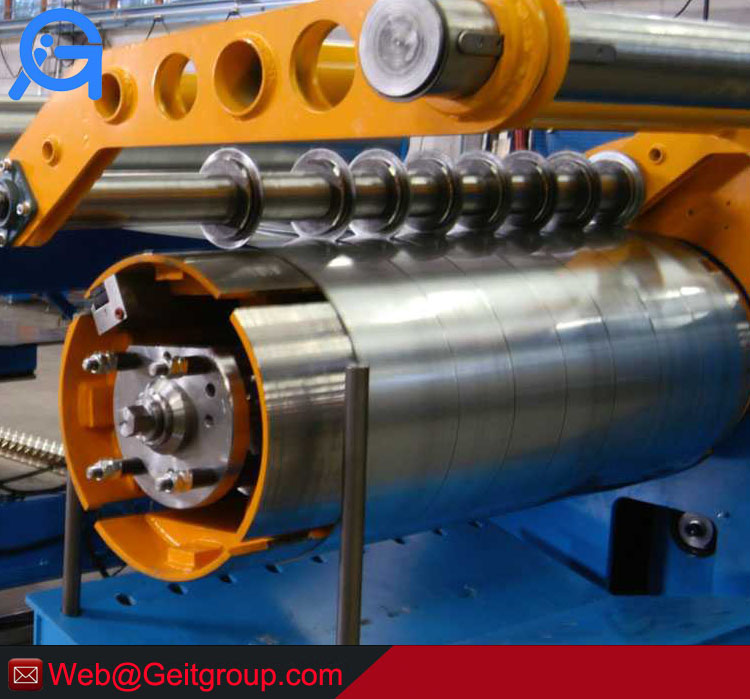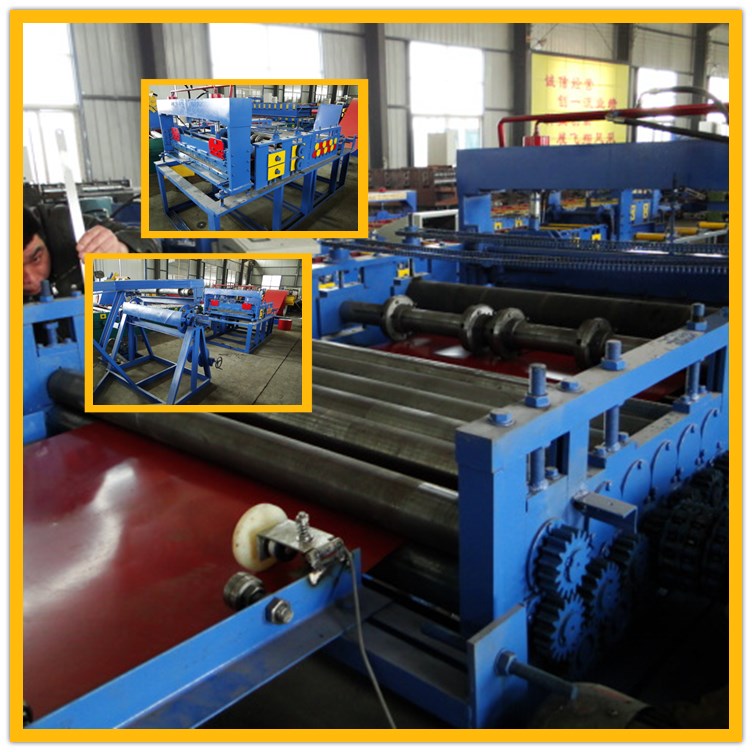 Heavy duty steel slitting line technical data:
Model

Sheet Thickness
(mm)

Coil Width
(mm)

No.of Slitting

Tolerance
(mm)

Line speed
(m/min)

Coil Weight(t)

GTS40-8*1600

2-8

400-1600

15-6

±0.1

0-40

15、20、25

GTS40-8*2000

2-8

500-2000

15-6

±0.1

0-40

15、20、25

GTS40-8*2200

2-8

600-2200

15-6

±0.1

0-40

15、20、25

GTS40-10*1600

3-10

400-1600

15-6

±0.1

0-40

15、20、25

GTS40-10*2000

3-10

500-2000

15-6

±0.1

0-40

15、20、25

GTS40-10*2200

3-10

600-2200

15-6

±0.1

0-40

15、20、25

GTS40-12*1600

3-12

400-1600

15-5

±0.1

0-40

15、20、25

GTS40-12*2000

3-12

500-2000

15-5

±0.1

0-40

15、20、25

GTS40-12*2200

3-12

600-2200

15-5

±0.1

0-40

15、20、25

GTS40-12*2500

3-12

600-2500

15-5

±0.1

0-40

15、20、25

GTS40-14*1600

4-14

400-1600

12-5

±0.1

0-40

20、25、30

GTS40-14*2000

4-14

500-2000

12-5

±0.1

0-40

20、25、30

GTS40-14*2200

4-14

600-2200

12-5

±0.1

0-40

20、25、30

GTS40-14*2500

4-14

600-2500

12-5

±0.1

0-40

20、25、30

GTS40-16*1600

4-16

400-1600

12-4

±0.1

0-40

20、25、30

GTS40-16*2000

4-16

500-2000

12-4

±0.1

0-40

20、25、30

GTS40-16*2200

4-16

600-2200

12-4

±0.1

0-40

20、25、30

GTS40-16*2500

4-16

600-2500

12-4

±0.1

0-40

20、25、30
Machine parts in the working line
1. coil car
2. decoiler
3. peeler entry table
4. Straightener.
5. Shearing machine
6. loop table
7. coil guide and pinch roll
8. Slitting machine
9. scrap winder (both sides)
10. Loop table
11. separator and tension table
12. Deflector roll and exit threading table
13. Recoiler
14. Over arm separator in the recoiler.
15. Exit coil car for recoiler
16. Hydraulic system
17. pneumatic system
18. electrical control system
Leave Message
Please feel free to give your inquiry in the form below.We will reply you within 24 hours