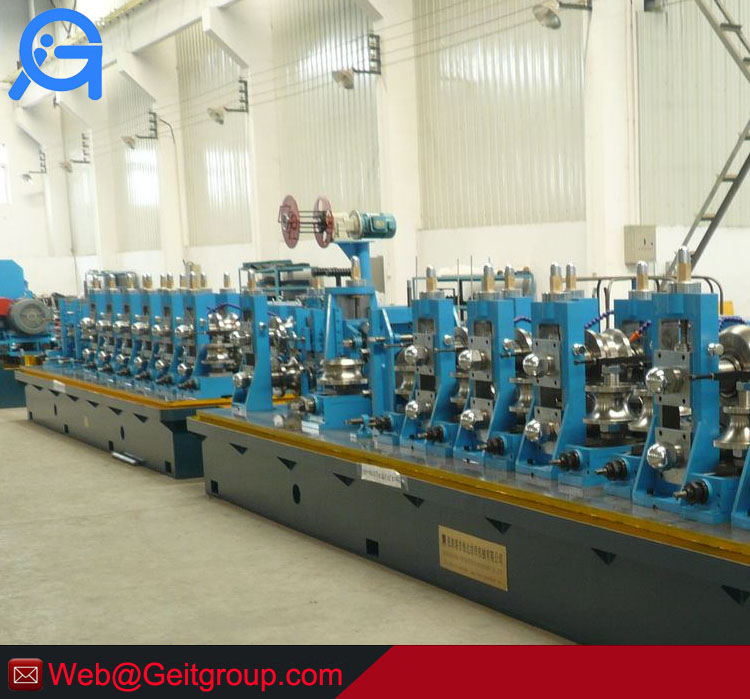 HG 127 carbon pipe producer factory
GEIT desgin and manufacture HG127 carbon pipe producer in the type of gantry type for reaching high speed meanwhile supporting to weld large range pipe diameter The finished product will be of round, square or rectangular pipe. This machine size is quite big, so when prepare factory, you need to at least prepare 9 meters long and 5 meters height space.
Carbon pipe producer consists of:
Uncoiler, Pinching and leveling machine, Shear and butt welder, Accumulator, Inner deburring equipment, Flying saw, Straightening machine, Pipe end facing and chamfering machine, Hydraulic tester, etc.
Carbon pipe producer Process Flow:
Loading coil→uncoiler→leveling→shearing and butt welding→accumulator→forming→high frequency welding→intermediate annealing→air cooling→water cooling→sizing→cutting by fixed length→end facing and chamfering→hydraulic testing→UT testing→marking→storing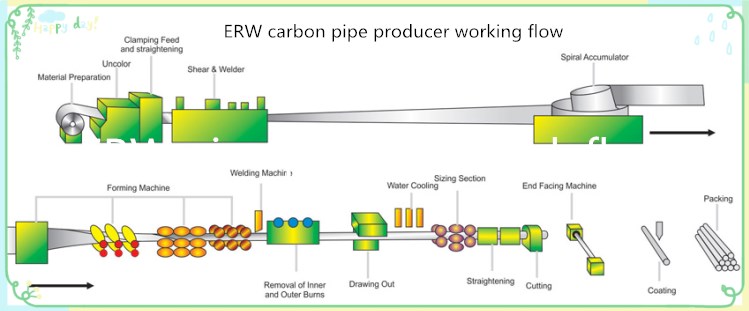 Basic conditions:
| | |
| --- | --- |
| Base sheets | Low Carbon steel (δb≤500Mpa, δs≤235Mpa) |
| Steel sheet | Inner diameter: Φ510-610mm |
| | Outer diameter: Max.Φ1800mm |
| Width of steel strip | 120mm-480mm |
| Thickness of steel strip | 1.5mm-5.0mm |
| The maximum weight: | 6.0 tons |
| Electricity | Dynamic power: AC380V±10%, 3phases, 50Hz±1.0% |
| | Control Power: AC220V±10%, one phase, 50 Hz ±1.0% |
| Electric installed capacity: | appro. 900KW |
| Cooling water | Reservoir for High Frequency equipment: 30 m3, one set |
| | Reservoir for circulating cooling water: 25 m3, one set |
| Production capacity | 70000tons, according to the yearly working days, daily working hours and the products. |
| Work speed | 30-90m/min |
| Pipe diameter: | Round Pipe: Φ38 –Φ127mm |
| | Square Pipe: 30X30mm –100X100mm |
| | Rectangle Pipe:20X40mm –120X80mm |
| Pipe Thickness: | 1.5 – 5.0mm Base sheets |
| Pipe Length: | According to customers requirements |
| Length Tolerance: | 0-6 |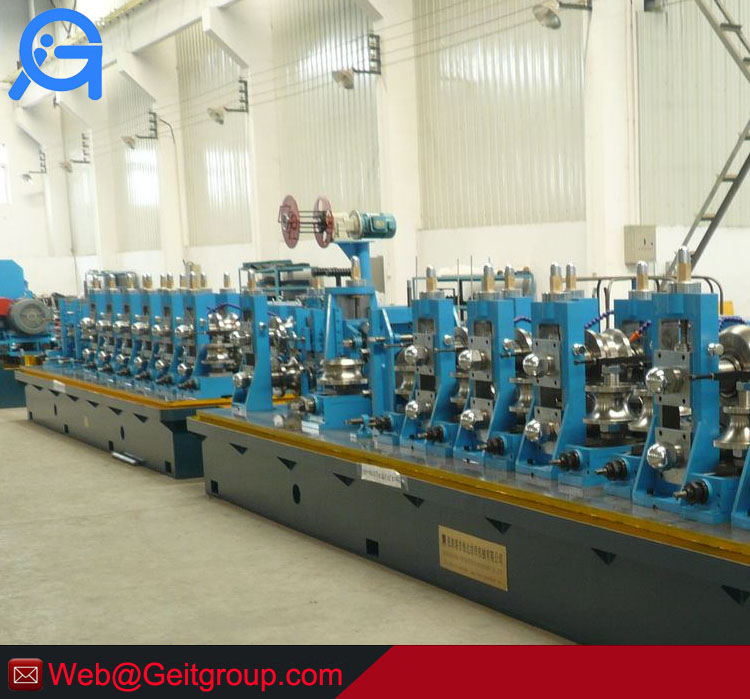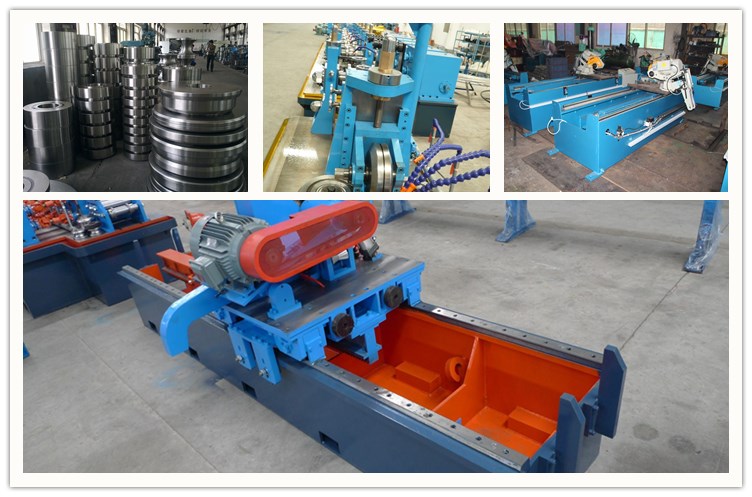 Leave Message
Please feel free to give your inquiry in the form below.We will reply you within 24 hours