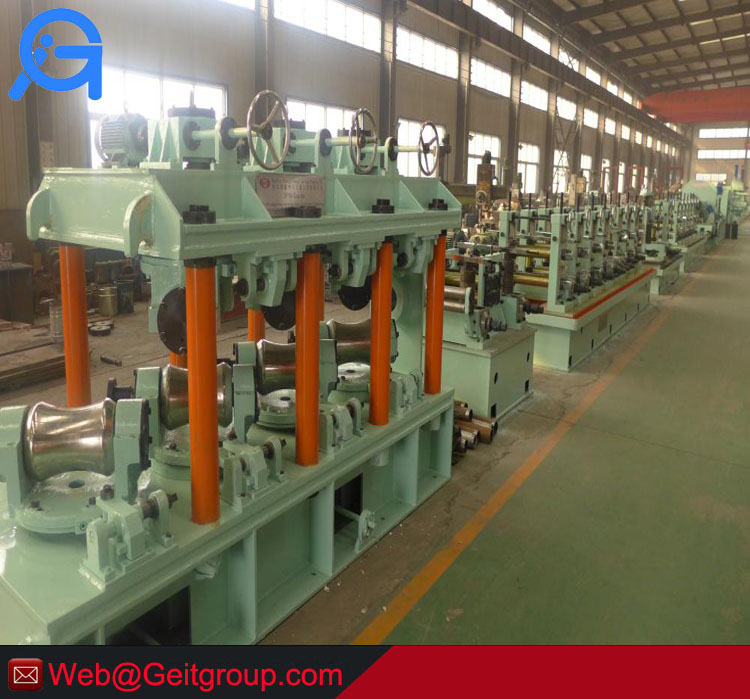 BG114 Tube Making Machine Produce Stainless Steel Pipes/Tube
GEIT tube making machine is designed and developed on primary product mix, these tube mills are manufactured in accordance with international standards by using high-grade material and employing advanced machines. Our stainless pipe making machine are Available in various specifications as well as in customized range. Such as our BG114 high precision stainless tube making machine is used for producing Φ48-Φ114mm, δ1.0-3.0mm(Square and rectangle pipe≤2.5mm )stainless steel straight seam welded pipe.
BG114 tube making machine technical parameter:
| | |
| --- | --- |
| Material: | SUS302 stainless steel strip |
| The thickness of steel strip: | 1.0-3.0mm (As per GB708-88) |
| The width of steel strip | 150-360mm(±0.2mm) |
| I.D. of steel coil: | Φ450-Φ550m |
| O.D. of steel coil | Φ800-Φ1200mm |
| Maximum weight coil | 3tons |
| Dimension range of processing steel pipe | O.D.:Φ 48-Φ114mm |
| Wall thickness | 1.0-3.0mm(Square and rectangle pipe≤2.5mm ) |
| Length | 4-8m |
| Milling speed | 3-8m/min |
| Mechanical equipment site | 50m×4m (length × width) |
| Total electrical power | 85KW |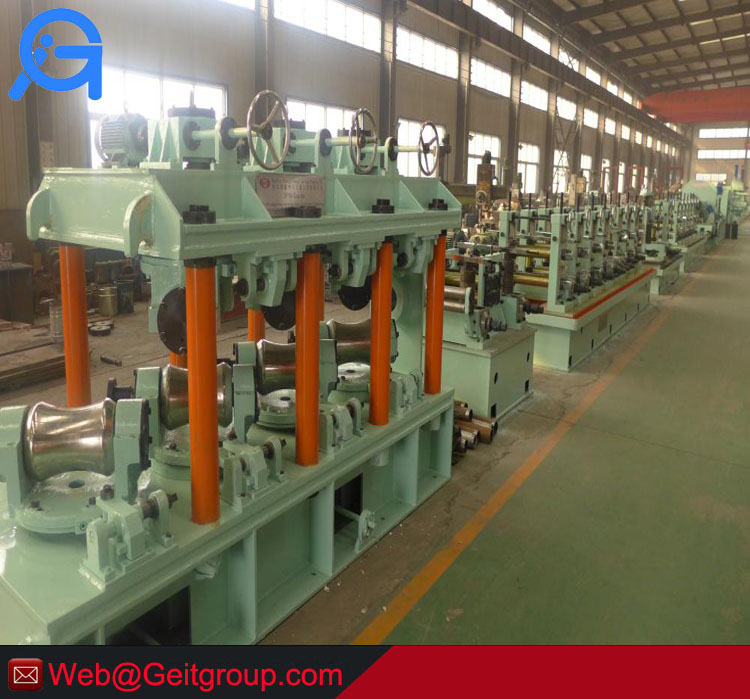 The main components in BG114 tube making machine:
1. Uncoiler:
Structure type: Double-side 180orotary hydraulic expanding tightly to make steel strip going into accumulator freely.
Applicable range: 150-360mm steel strip width, 1.0-3.0mm thickness,
Φ800-Φ1200mm steel coil O.D., Φ450-Φ550mm steel coil I.D., Max.3000kgs steel coil weight.
2. Shearing and butt-welding machine, which insure double steel coil shearing tidily and then welding together and leveling weld seam.
3. Forming, welding table and sizing unit:
Mainly roughly mill-forming steel strip and controlling weld seam,welded pipe by 600A Ar-arc welder and shaping pipe after welding and controlling size accuracy.
4. Pneumatic tracking cutting saw:
(1) Cutting method: Pneumatic tracking and automatic cutting
(2) Cutting thickness: δ1.0-3.0mm
(3) Cutting O.D.: Φ48-Φ114mm
(4) Cutting length: 4-8m
(5) Cutting motor: 15KW
(6) Cutting tolerance: ≤10mm
5. Run-out table
6. Electric controlling system (75HP-100HP)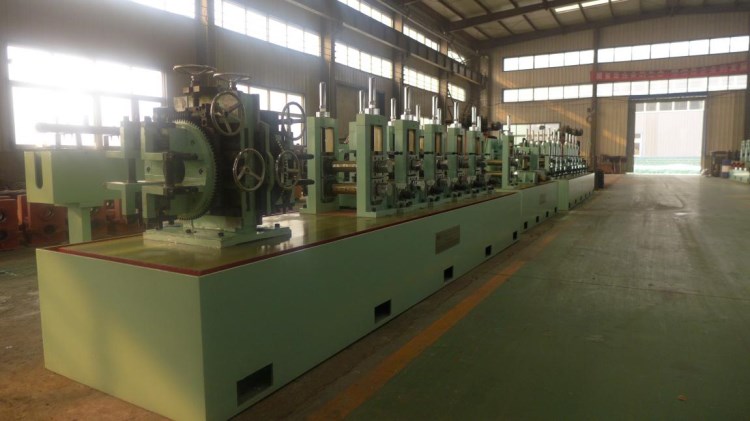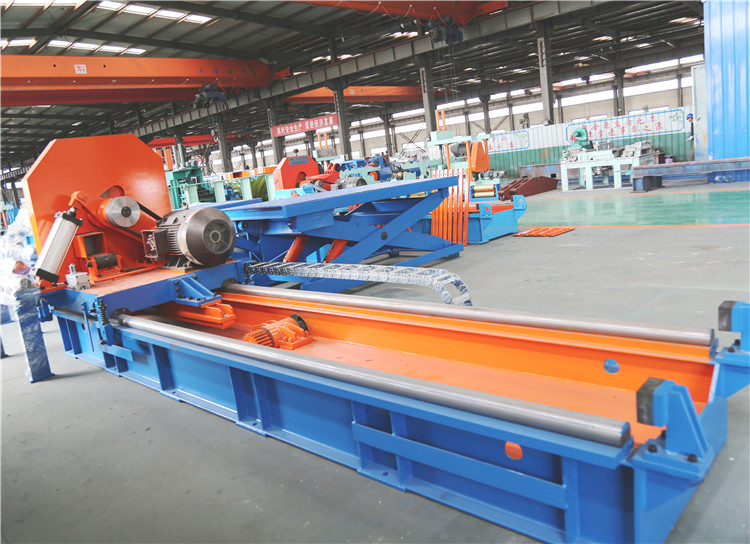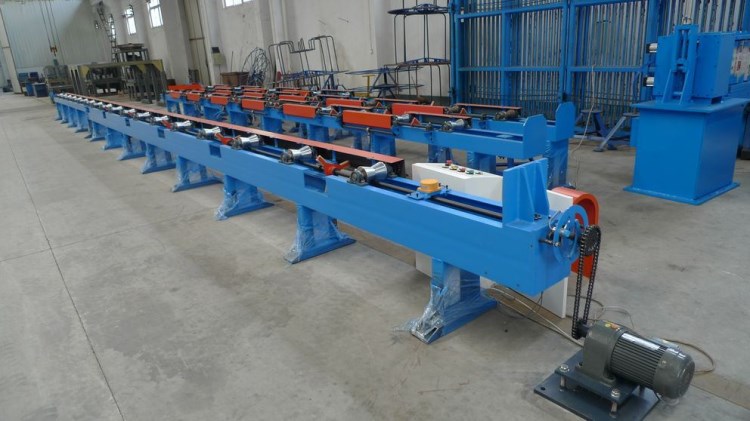 Leave Message
Please feel free to give your inquiry in the form below.We will reply you within 24 hours